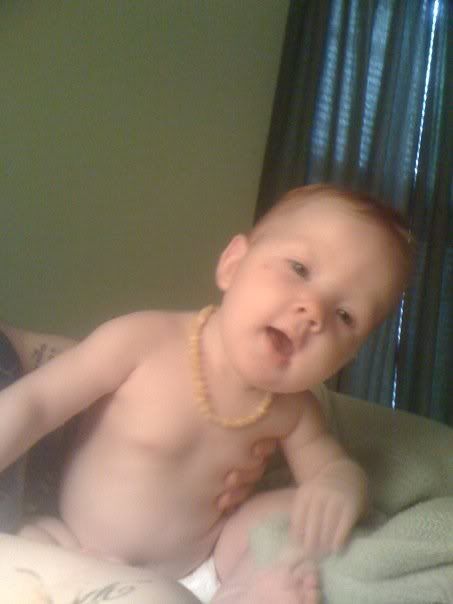 Wow, wow, wow, I am so sorry we have been away. We have been busy, busy, busy.
Olive is 6 months old in two days and about 15.5 lbs, 25.5 inches and just started to eat solid food. We skipped pureed foods and jumping right in to big people table food via Baby Led Weaning. Although we are still breastfeeding and have no plans to quit anytime soon.
Here's some photos of Presley Olive eating: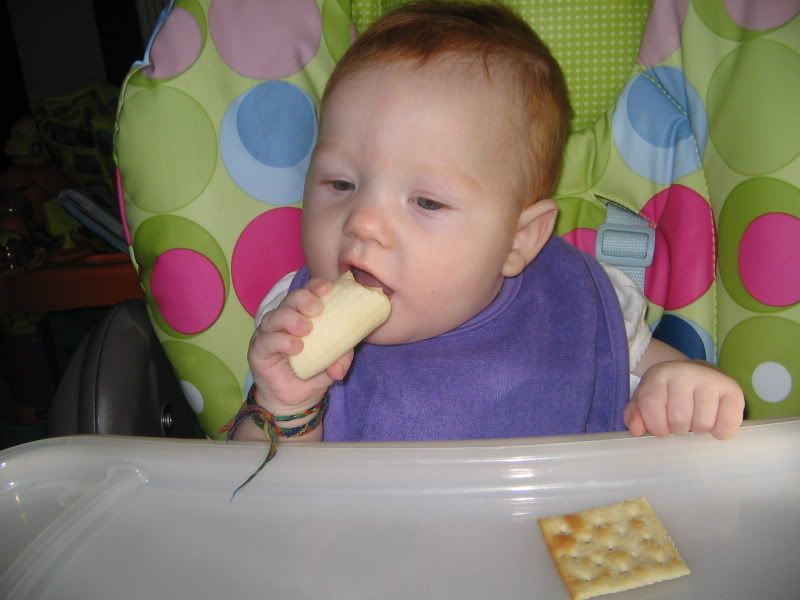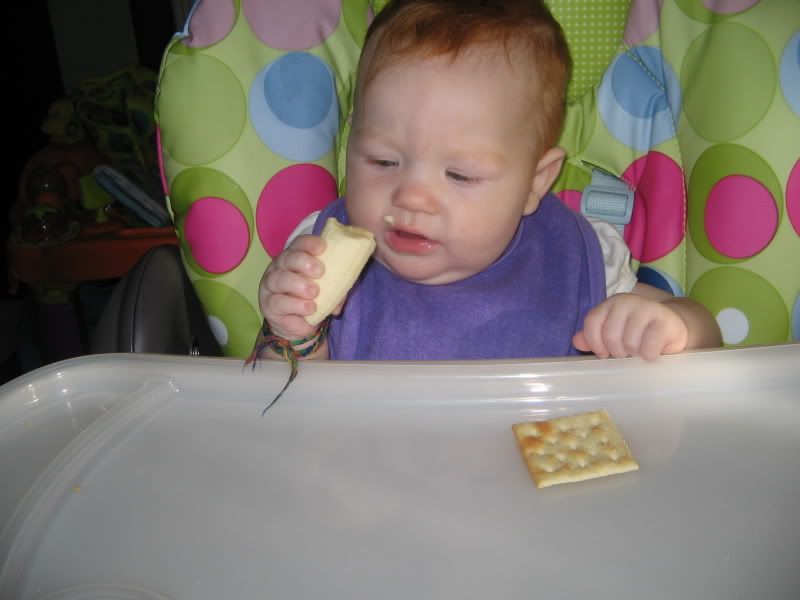 And here she is practicing her crawling stance. She isn't crawling yet, though!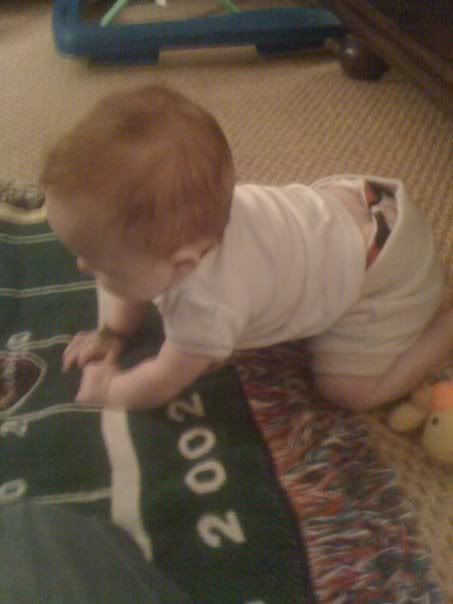 We spent Thanksgiving in Welsh, Louisiana where Dre gave Ols a makeover: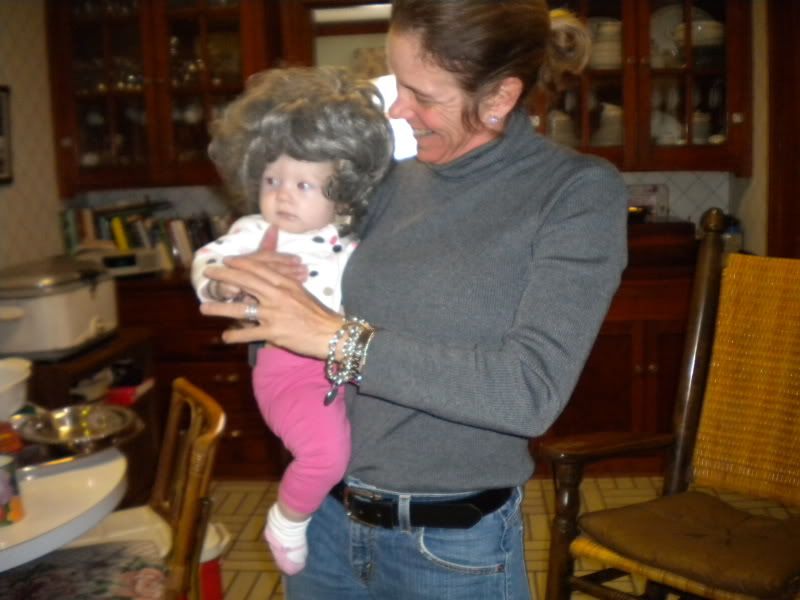 Yikes!
Finals are coming up so I have been all over the place and mostly update on facebook.
Today, I put her in her crib while I made some lunch. Next time I know, she's pulling up from a sitting position to a standing one! Too cool!
Her favorite toy is a book and she loves Reggie still. We cannot wait for Christmas, either.
She loves crackers and turkey and likes to roll and roll and roll all over the place.
She has big ol chunkathighs and is still cloth diapered in some of the cutest little diapers ever.
She really likes her Uncle Roth and misses Daddy a lot.
She imitated me today and said "ma"...it's not a real word or talking but sound imitation. I cannot wait until she does it for real!
Here are some more pictures!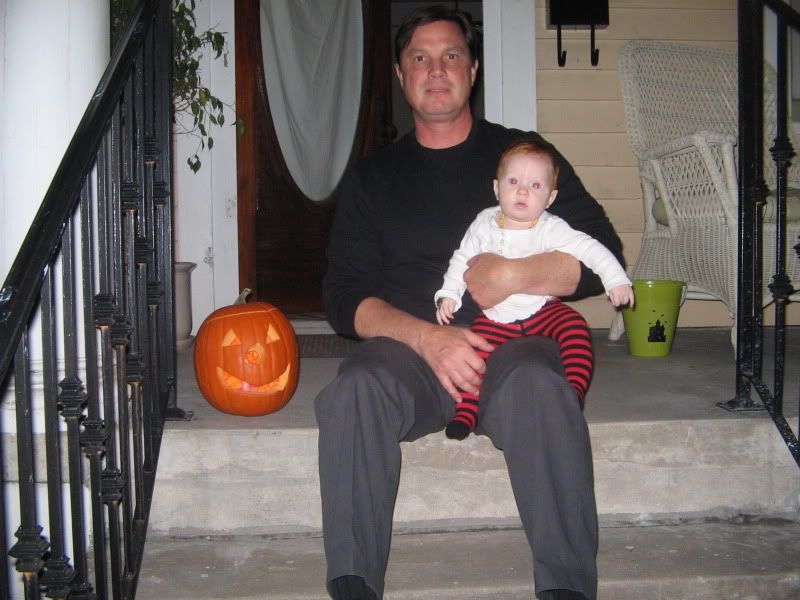 Halloween with Grandpa (she was a ladybug).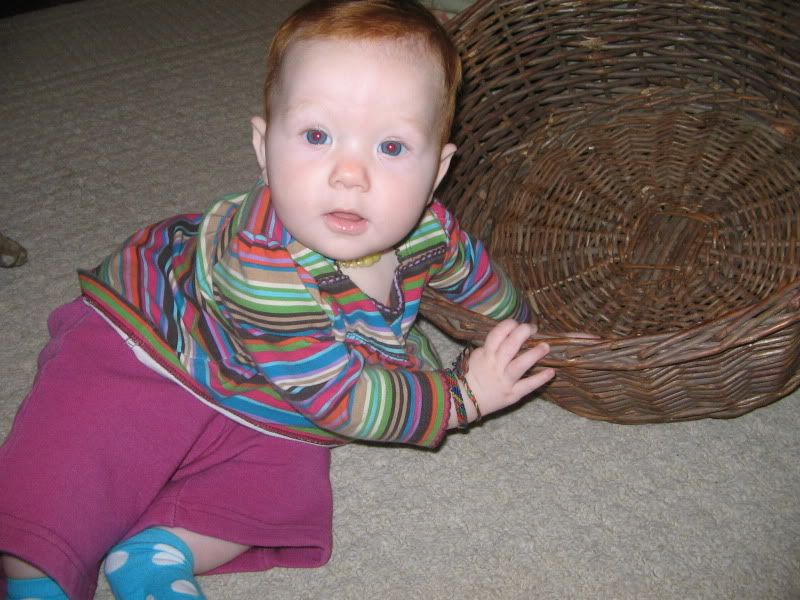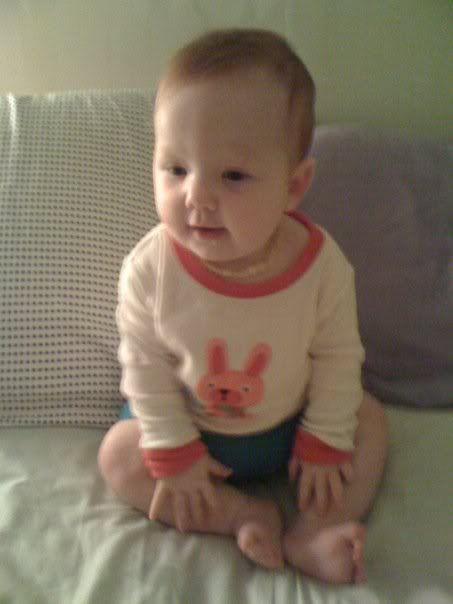 Sitting up for the first time.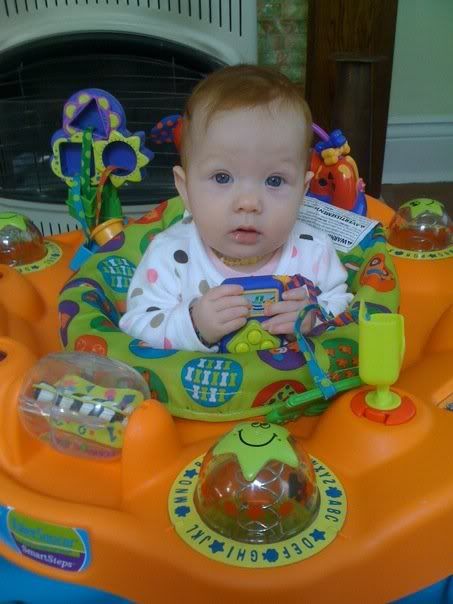 Saucer.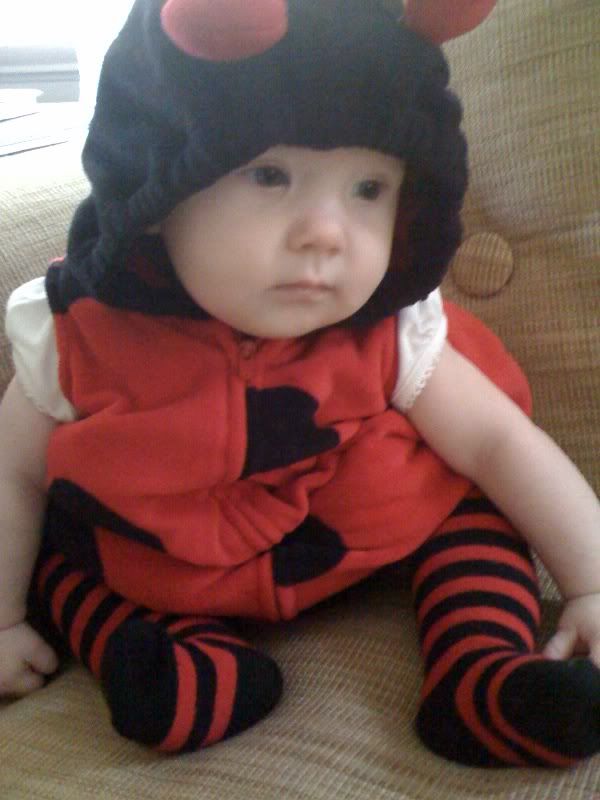 Halloween.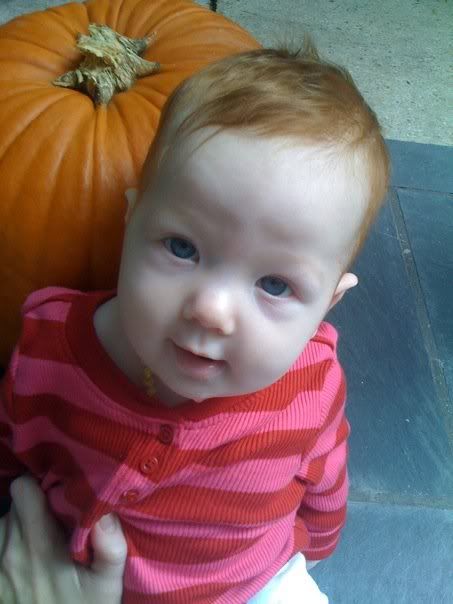 I'll try and post again soon!